Travel & Accommodation
Chartered bus for APNFO10 participants
Chartered bus is available for transportation between Hakodate Station and Hakodate Research Center.
Please check the time table here.
Venue
Hakodate Research Center for Fisheries and Oceans newly opened this June, 2014 located in Hakodate City, Hokkaido.
For the details, please check here.


Access

Access to Hakodate Research Center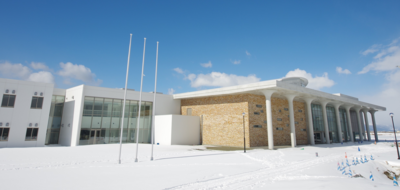 For the information about getting Hakodate, please click here
VISA
A visa may or may not be required depending on the country of origin. Please refer to the websites of Ministry of Foreign Affairs of Japan for the information. An invitation letter will be sent by the conference secretariat upon request to help participants obtain a visa. Please contact with us months prior to the conference with the following information: participant's full name, nationality, name of the institute/university, department, address of the institute/university (street, zip, code, town, country). You may email your request to saiki@elec.keio.ac.jp.

Accommodation
Near the conference place, there are several hotels available, at which international guests can comfortably stay:



LOISIR HOTEL HAKODATE


RESOL HOTEL&RESORT


Super Hotel Hakodate

and more